Citrus Sweatpants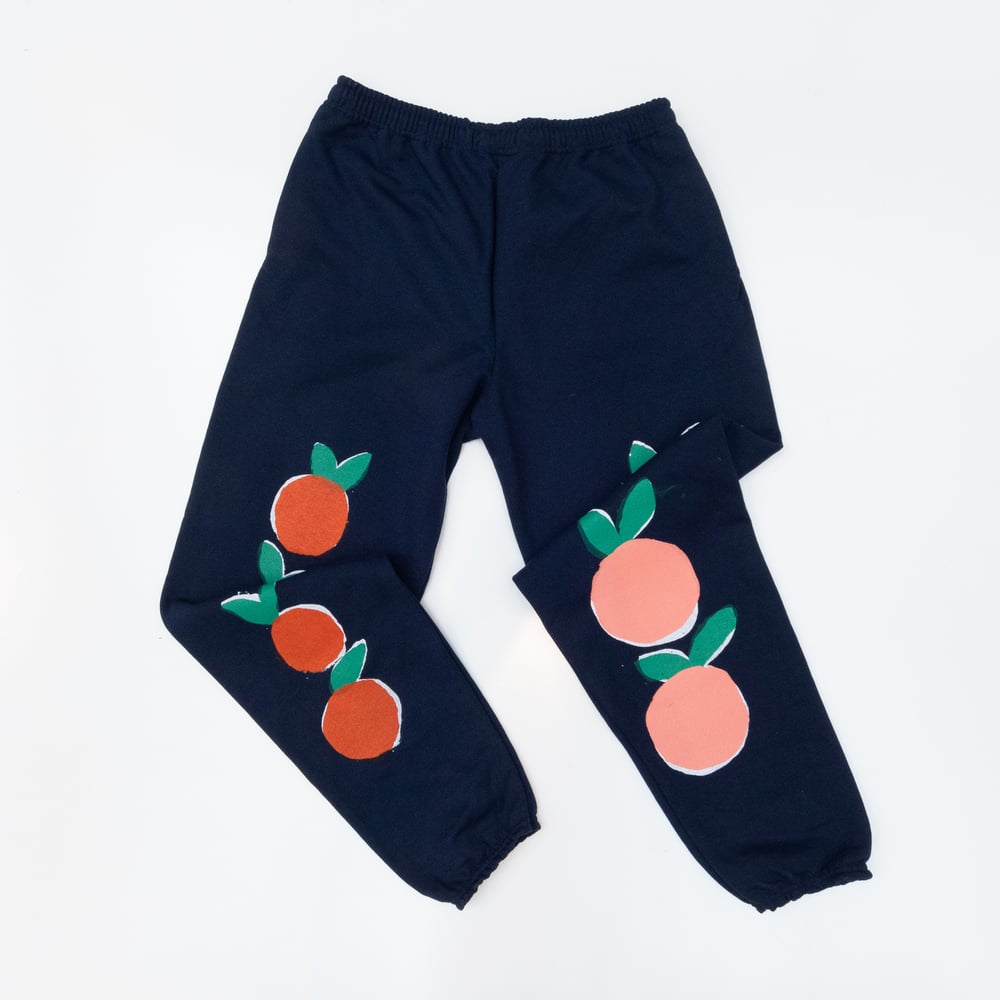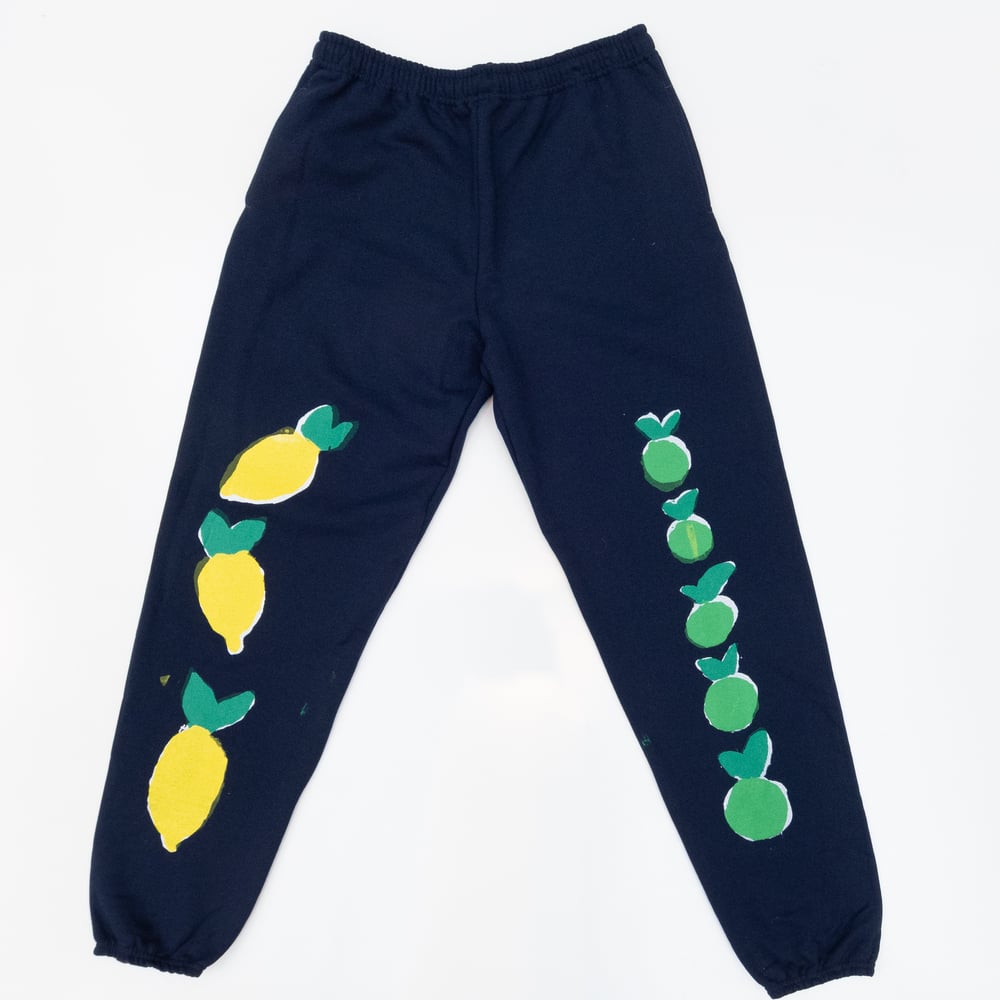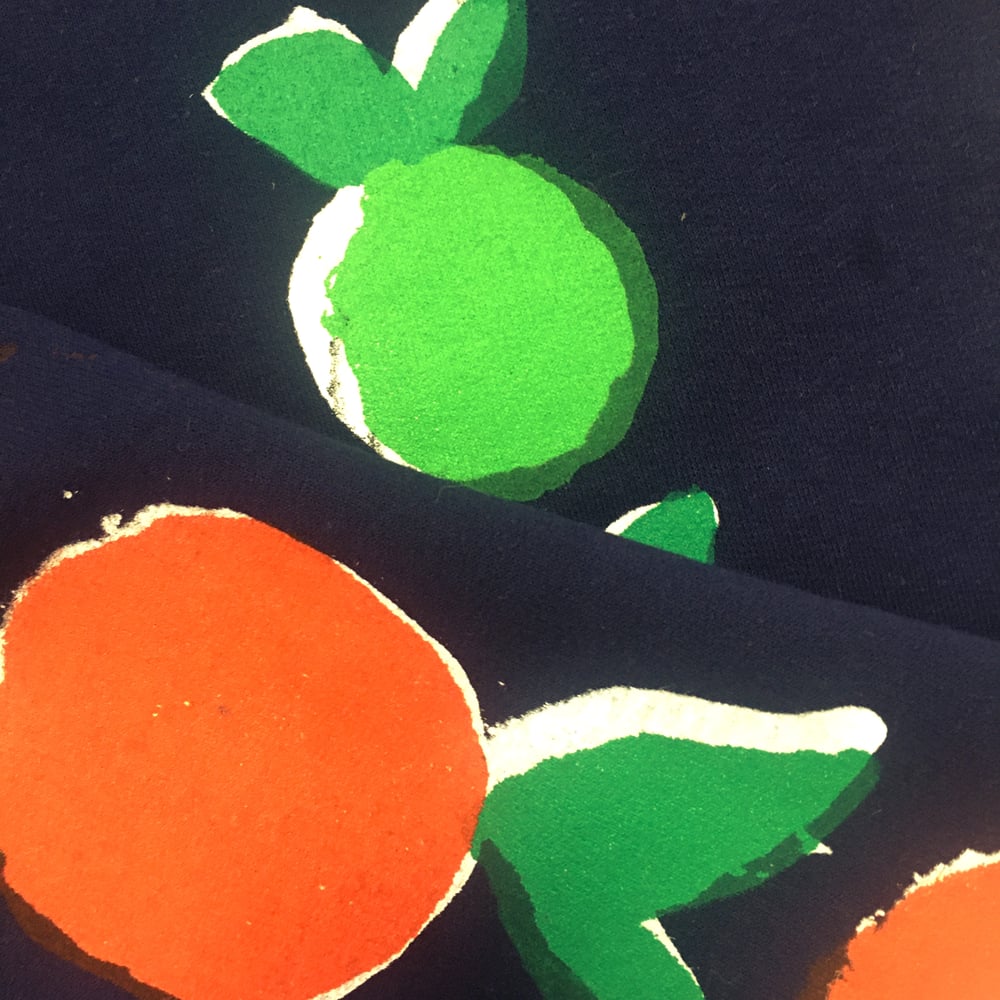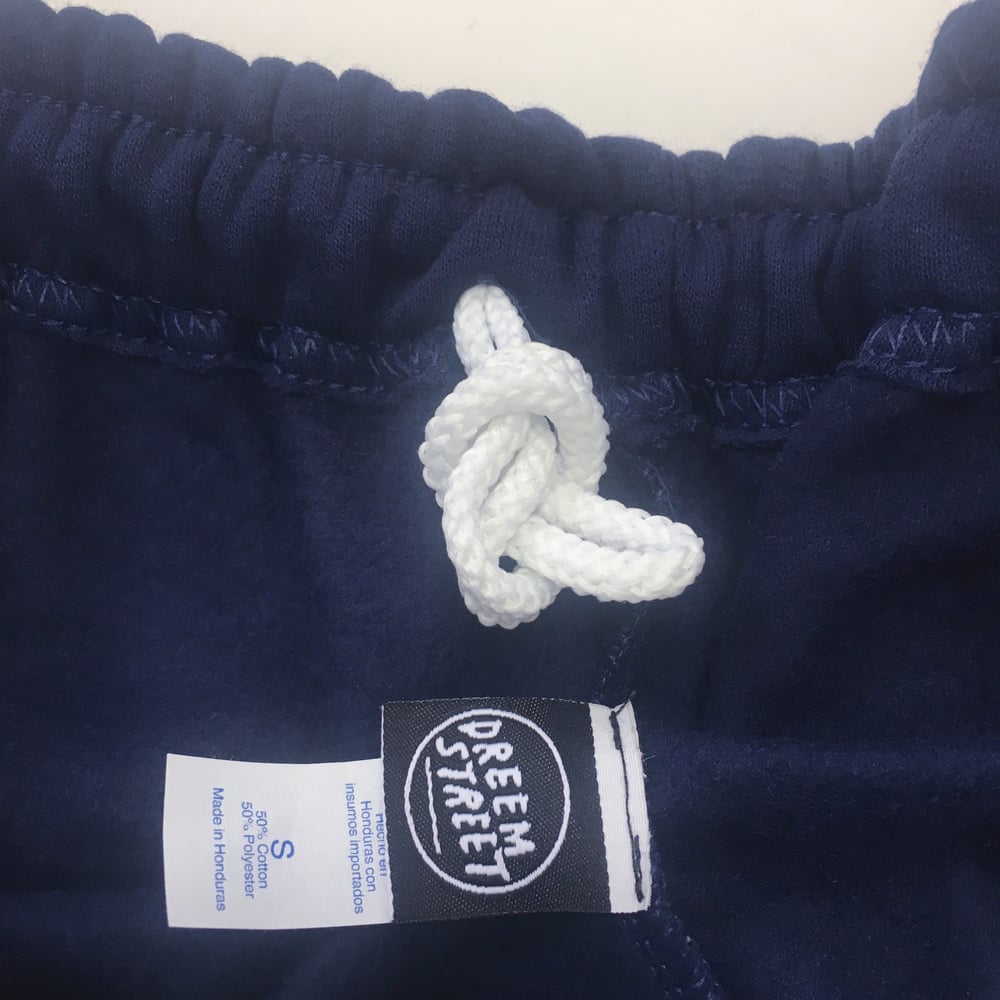 DESCRIPTION:
Navy blue sweatpants with 4 color print, double sided.
9.5 oz., pre-shrunk 51% polyester/49% cotton: Super Sweats NuBlend pill-resistant fleece, with pockets and drawstring. Front and back rise differential. Side entry jersey lined pockets. Elastic bottom leg openings.
These are warm and baggy.
Dimensions
Waist Width: S:13 | M:14 | L:15 | XL:16 | 2XL:17
Inseam Length S:31.75 | M:32.25 | L:32.75 | XL: 33.25 | 2XL:33.75
THE PROCESS:
All items are hand printed in our studios in our Portland, OR and Bozeman, MT. Images are painted onto a screen with drawing fluid and screen filler, hand pulled in very short editions. We use water-based ink, with no photochemical process or burning involved, no computer, and no automated print mechanisms. No item is without its own individual flaws and each will vary slightly.