Jean Cocteau Cat Zippered Bag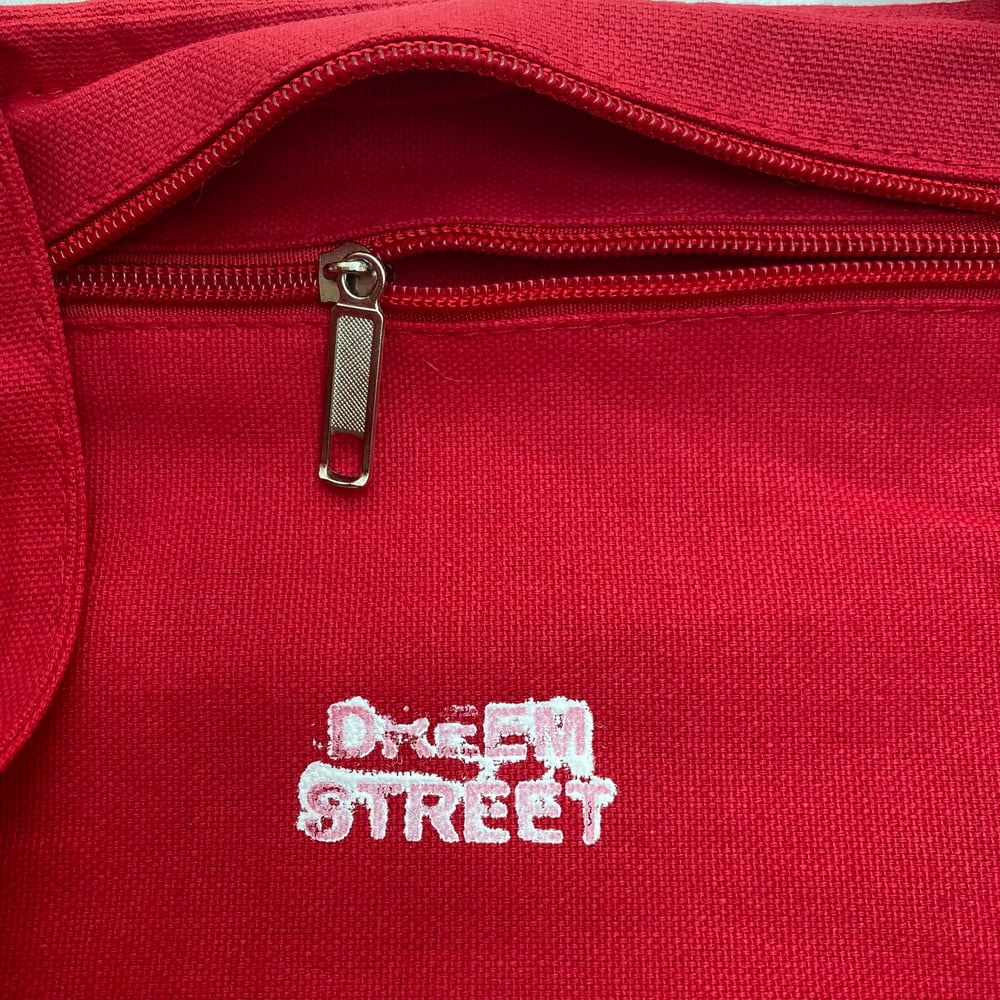 2 color print, double sided.
100% cotton. Self-fabric handles. Zippered closure. Inside zippered hanging pocket.
THE PROCESS:
All items are hand printed by an actual artist at our studios in our Portland, OR and Bozeman, MT. Images are painted onto a screen with drawing fluid and screen filler, hand pulled in very short editions, we use water-based ink, with no photochemical process or burning involved, no computer, and no automated print mechanisms. No shirt is without its own individual flaws and will not look like the shirts you get at the mall. Guaranteed! The "artisanal" process is slow so reprints may ot happen often, we don't do holds, custom prints, or exchanges.