Rainbow Trout Sweatpants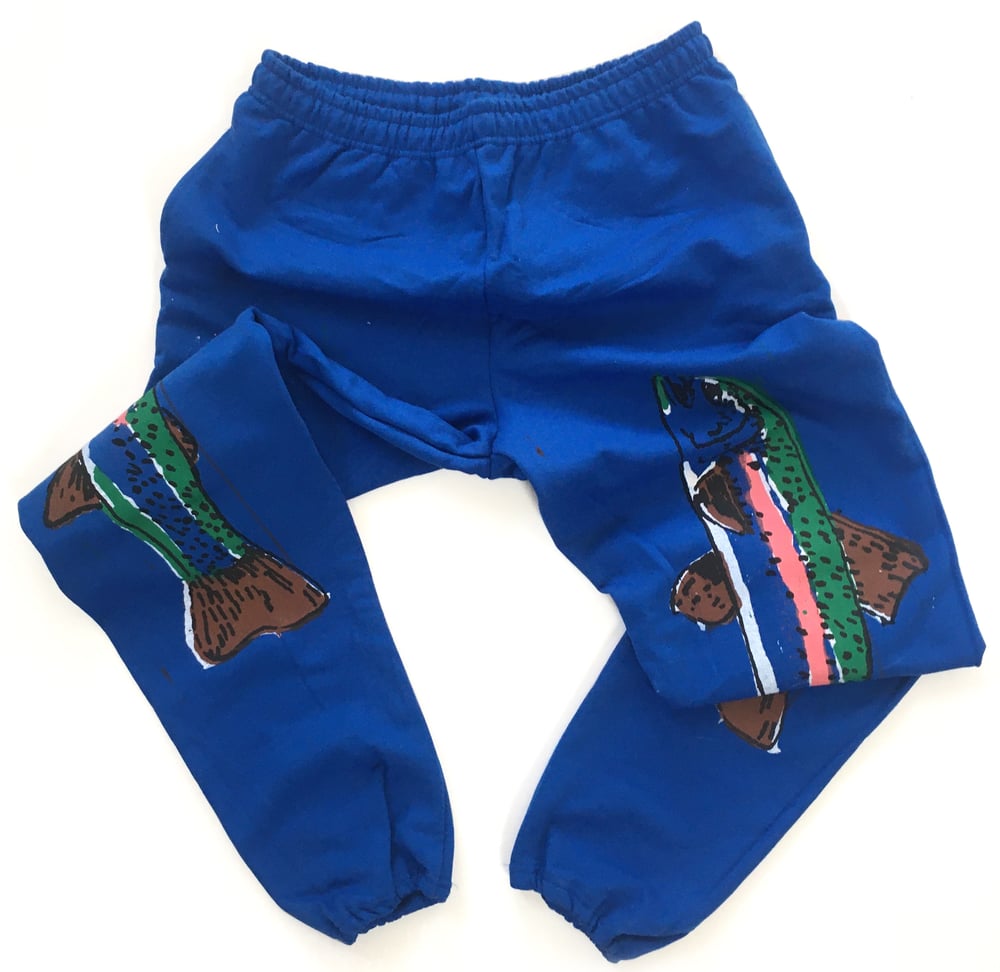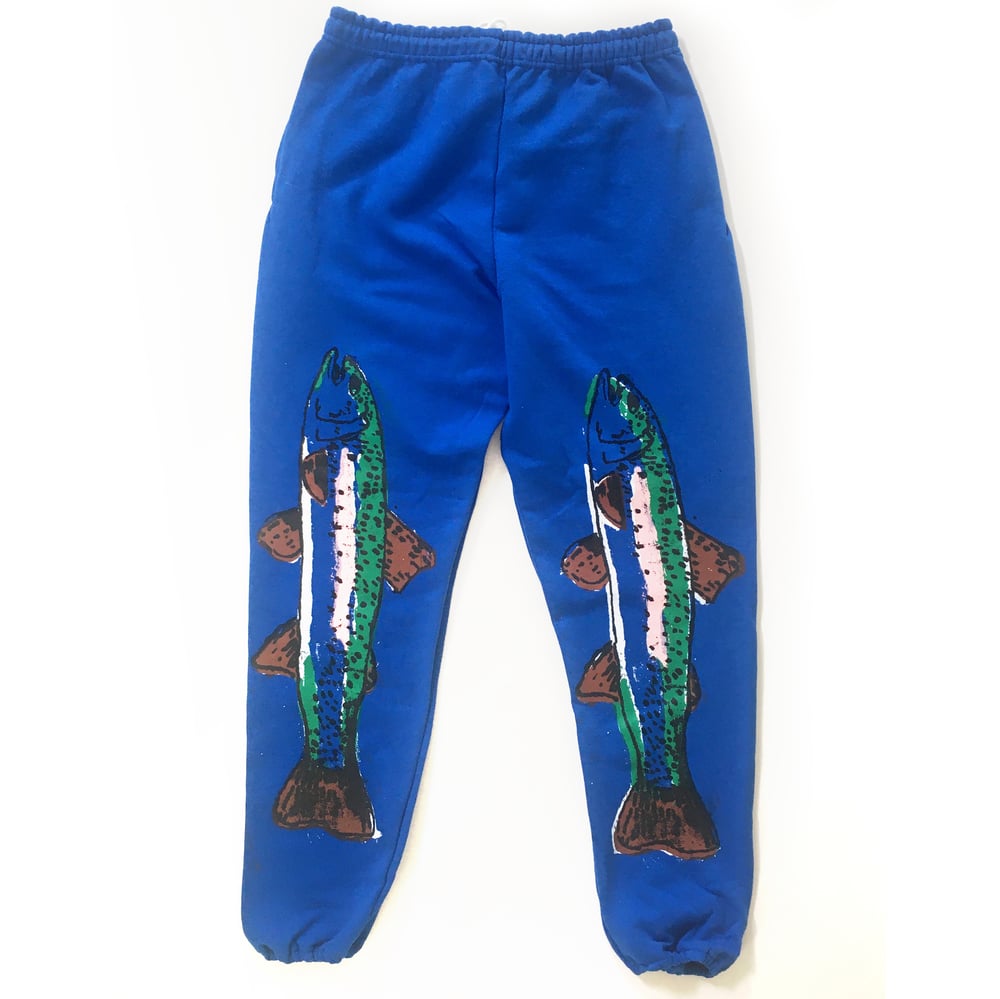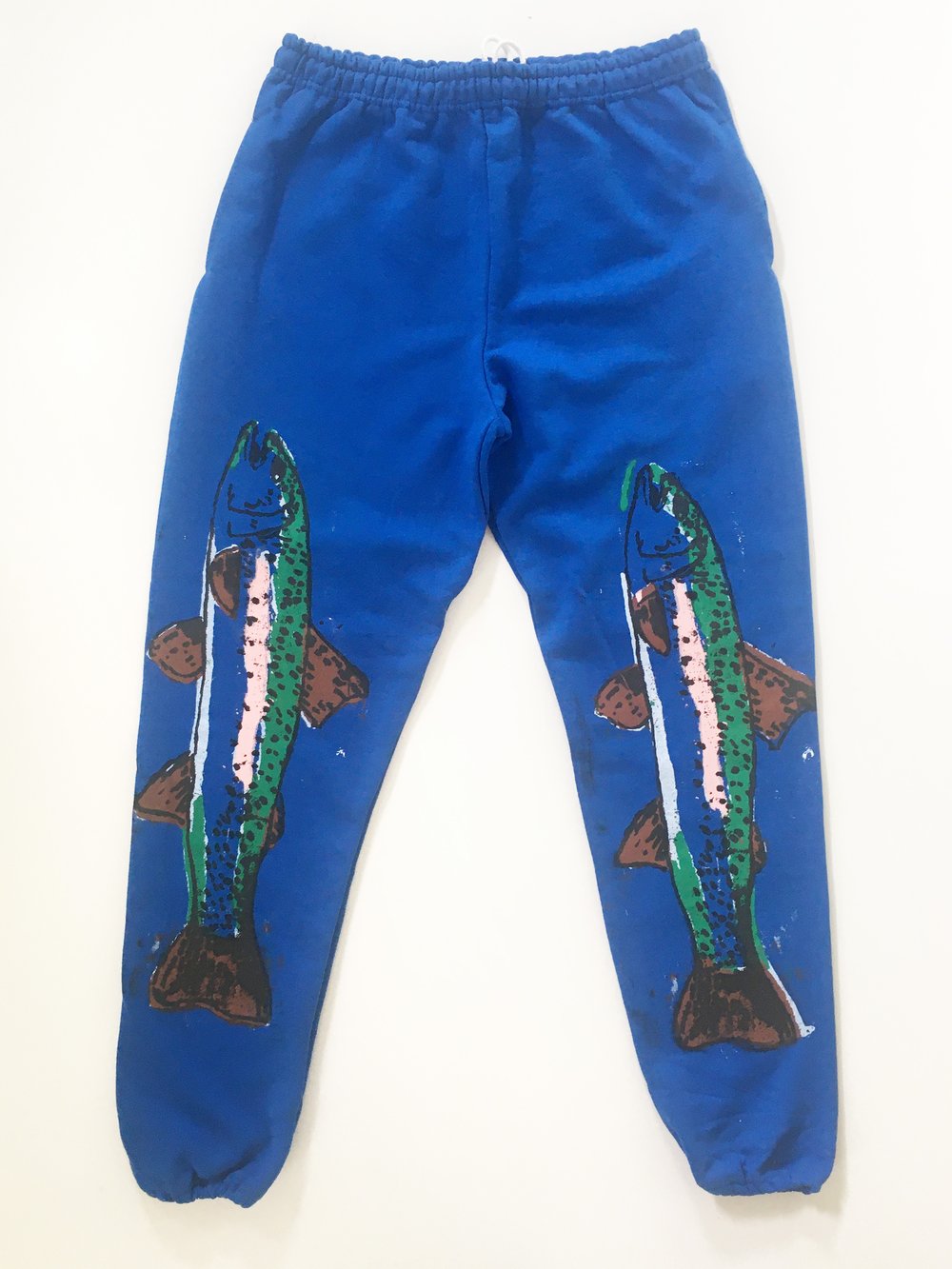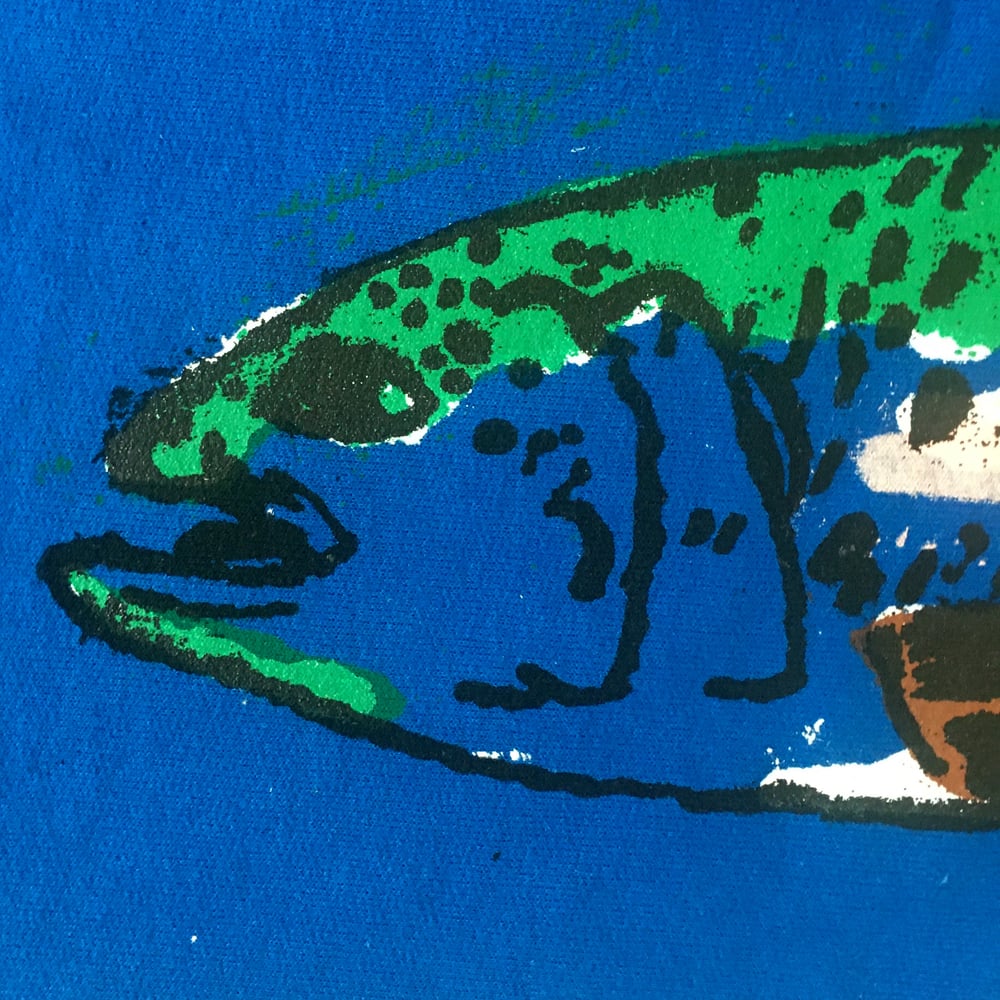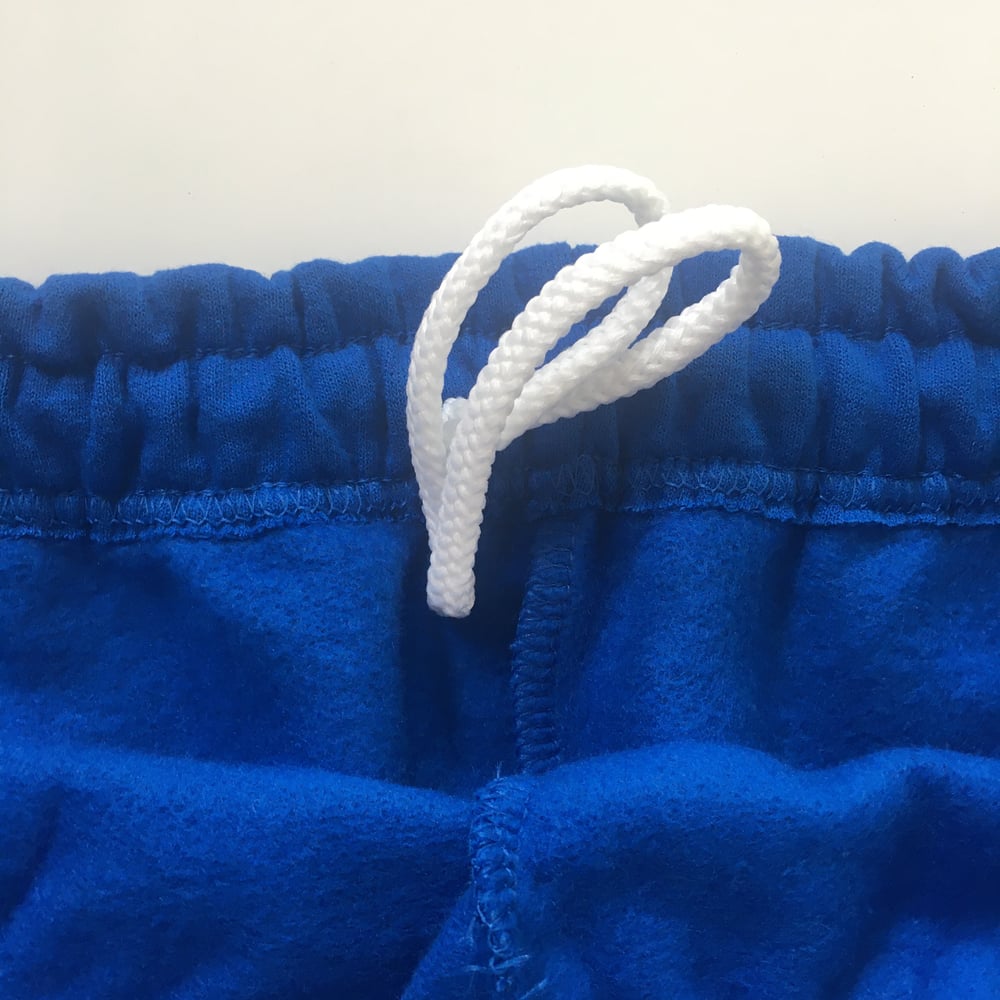 5 color print on Blue sweatpants. Printed on both sides.
9.5 oz., pre-shrunk 50% polyester/50% cotton: Super Sweats NuBlend pill-resistant fleece, with pockets and drawstring. Front and back rise differential. Side entry jersey lined pockets. Elastic bottom leg openings.
These are warm and baggy.
Inseam: S: 31 3/4 | M:32 1/4 | L:32 3/4 | XL: 33 1/4 | 2XL: 33 3/4
Waist: S: 26 | M: 28 | 30 L: 32 | XL: 34 | 2XL: 36
THE PROCESS:
All items are hand printed by an actual artist at our studios in our Portland, OR and Bozeman, MT. Images are painted onto a screen with drawing fluid and screen filler, hand pulled in very short editions, we use water-based ink, with no photochemical process or burning involved, no computer, and no automated print mechanisms. No shirt is without its own individual flaws and will not look like the shirts you get at the mall. Guaranteed! The "artisanal" process is slow so reprints may ot happen often, we don't do holds, custom prints, or exchanges.