Maison Margiela Shopping Tote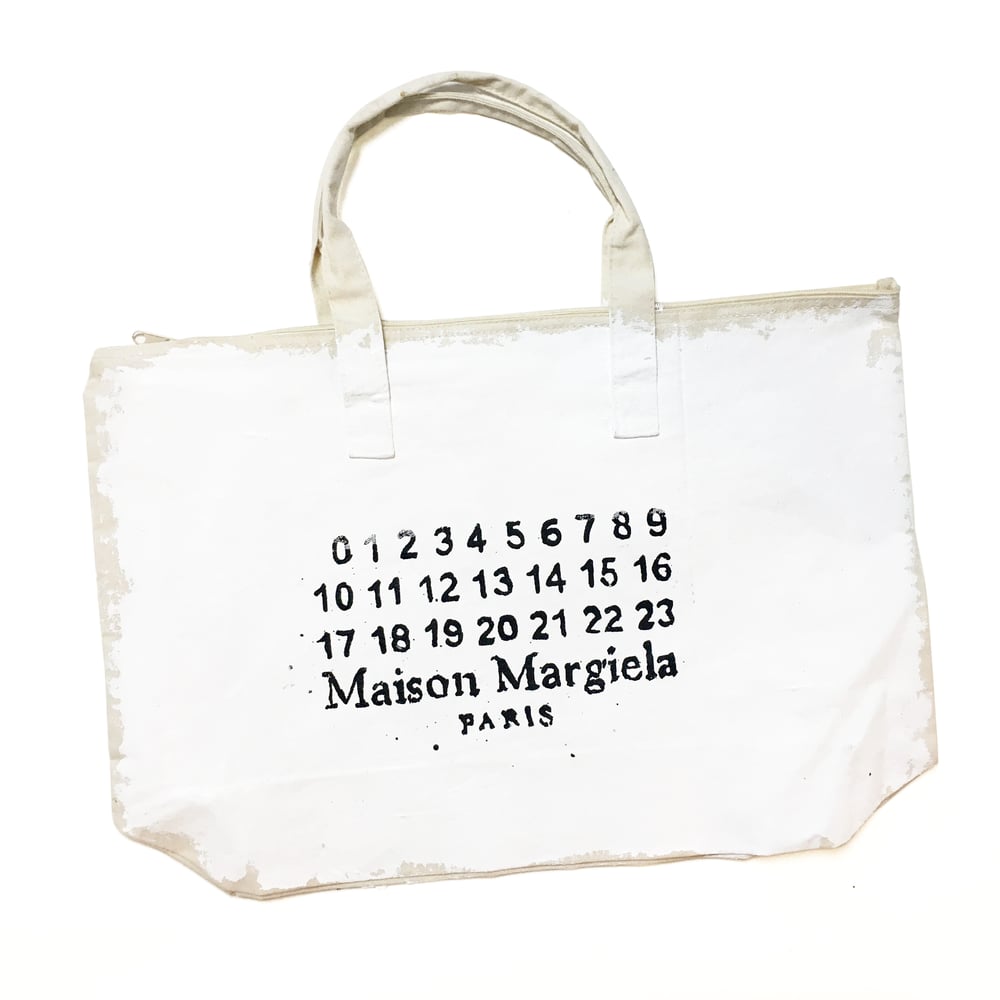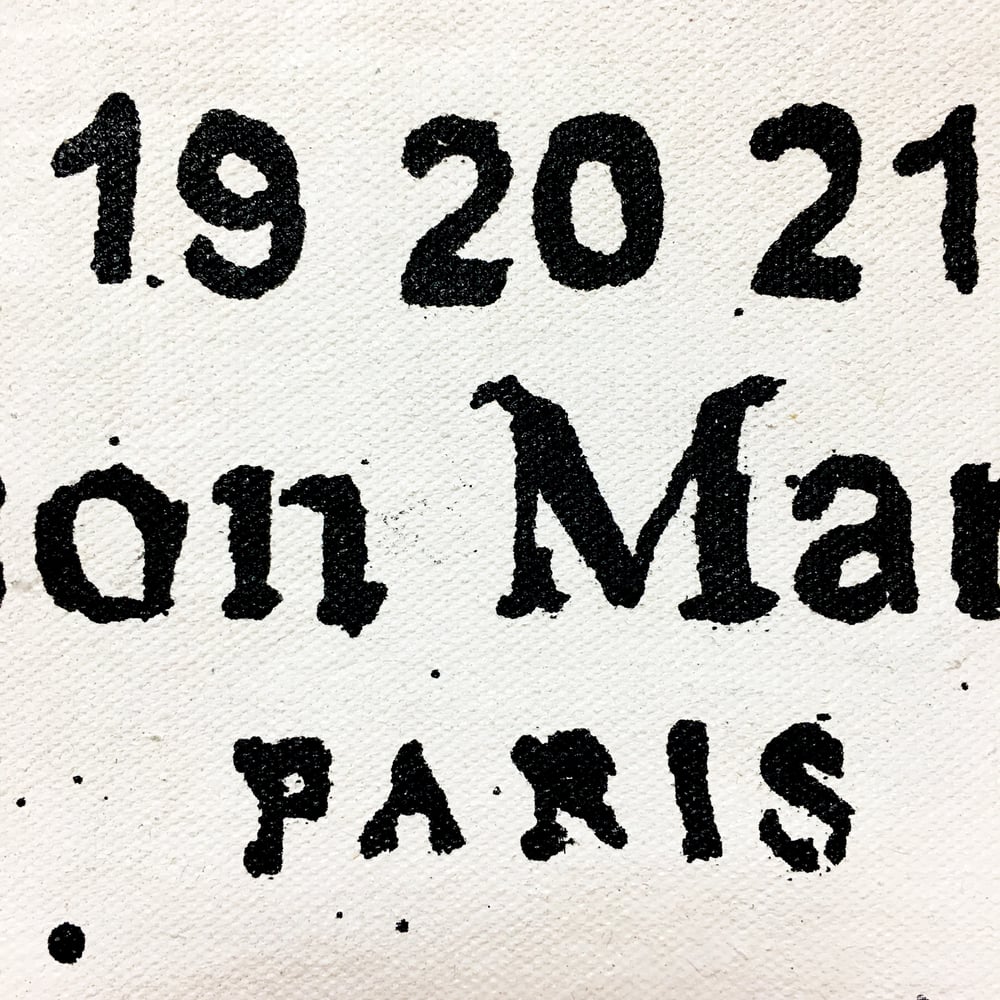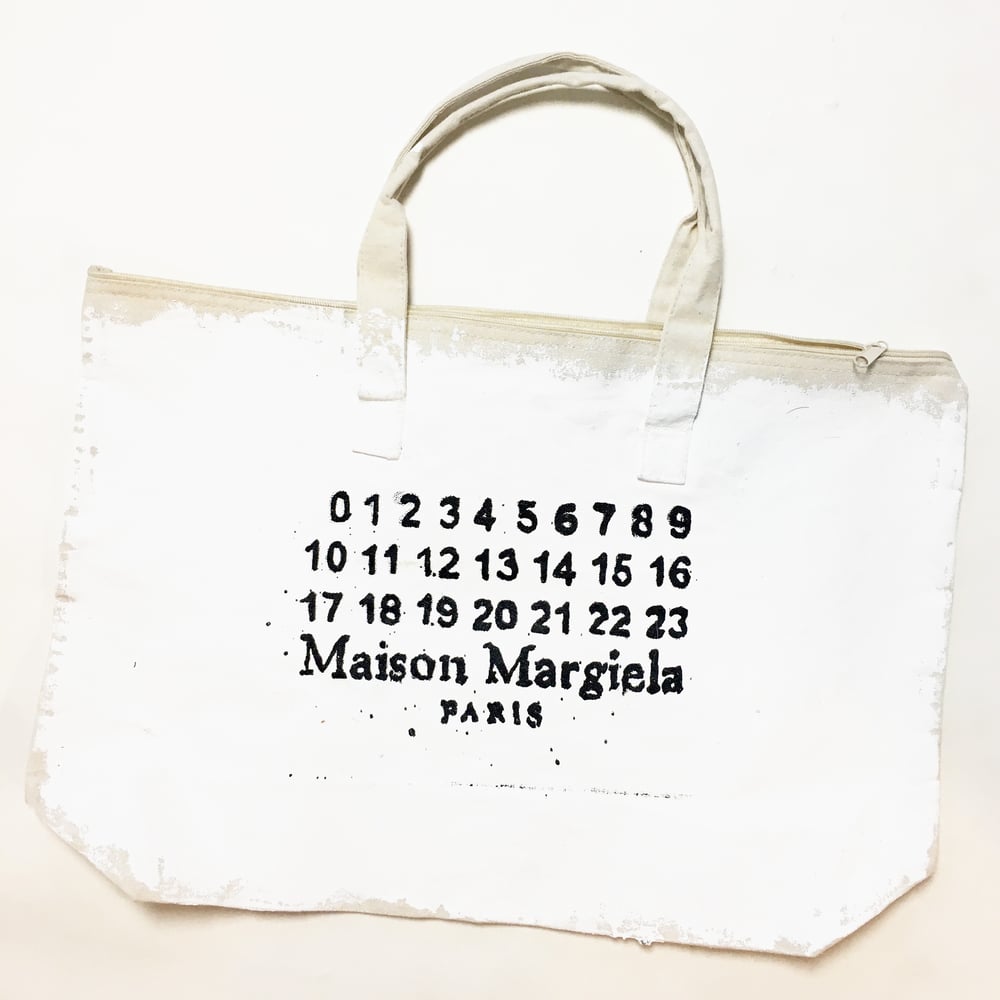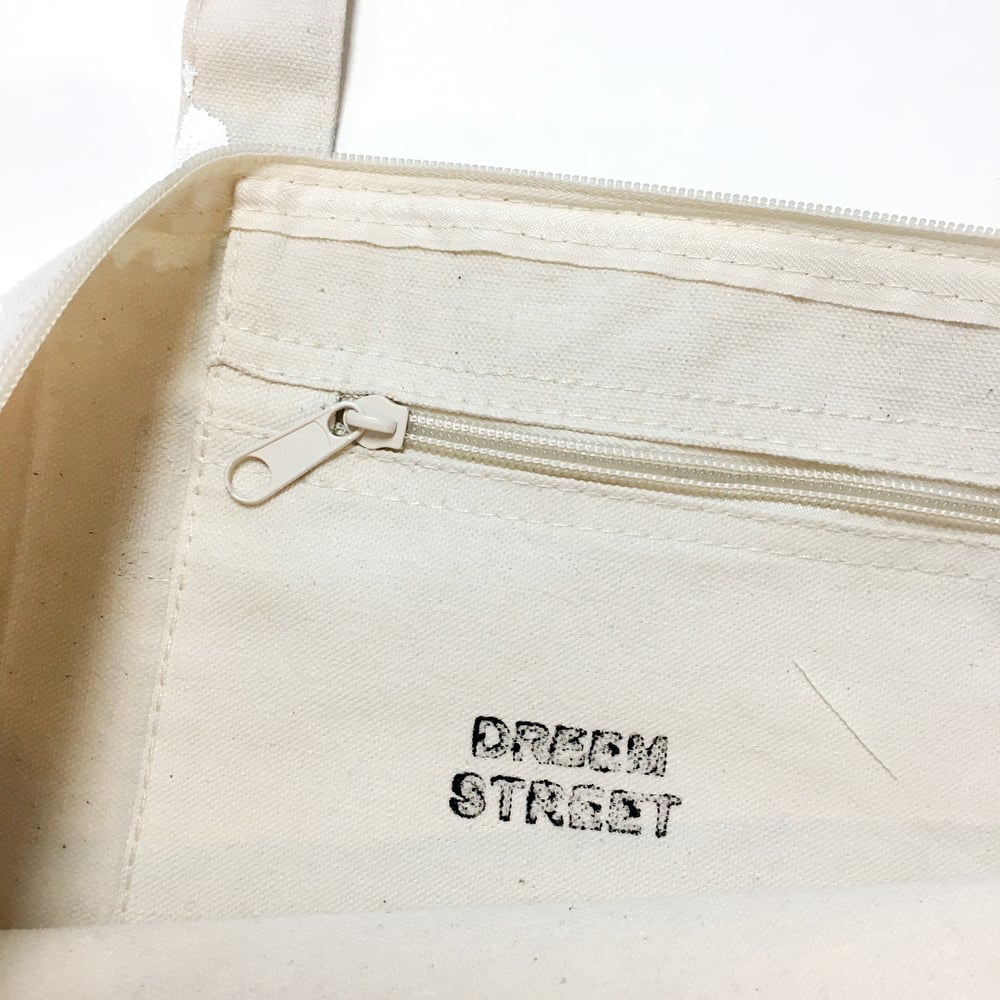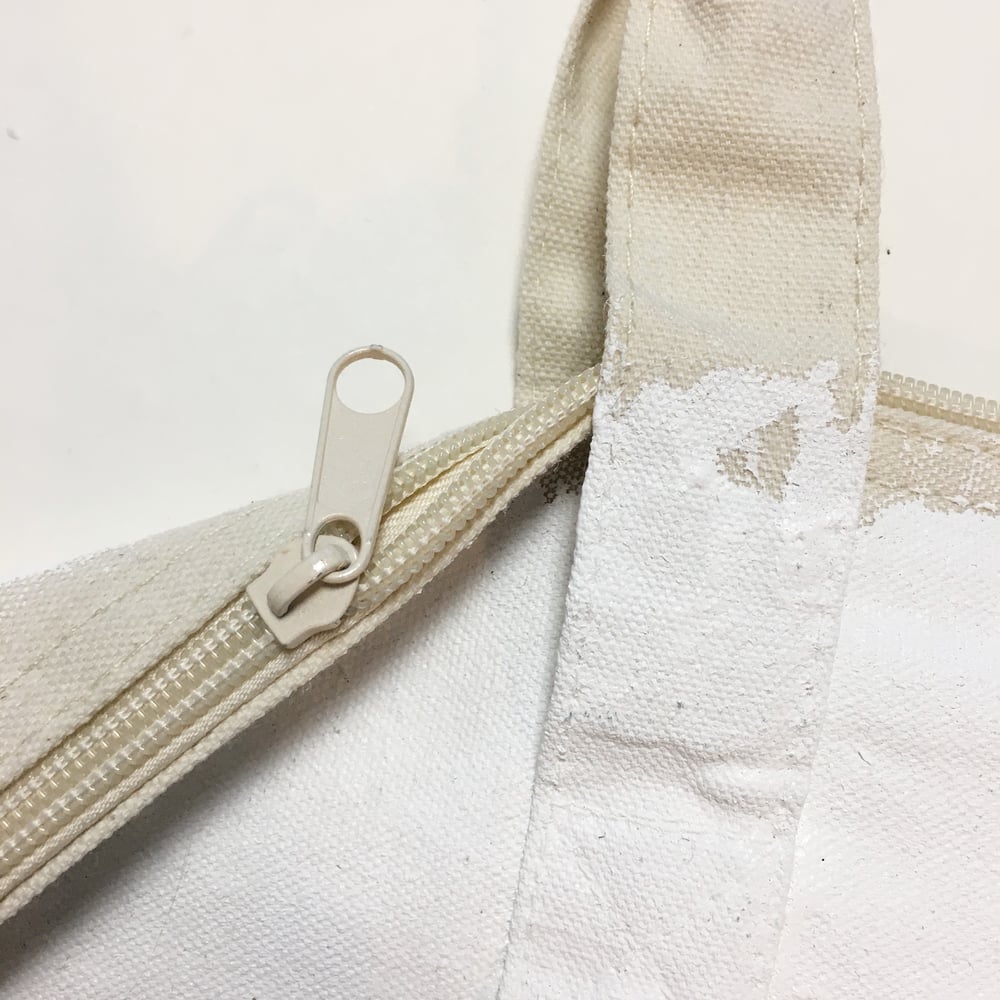 2 color print, double sided.
100% cotton. Self-fabric handles. Zippered closure. Inside zippered hanging pocket.
THE PROCESS:
All items are hand printed in our studios in our Portland, OR and Bozeman, MT. Images are painted onto a screen with drawing fluid and screen filler, hand pulled in very short editions. We use water-based ink, with no photochemical process or burning involved, no computer, and no automated print mechanisms. No item is without its own individual flaws and each will vary slightly.